We believe God created you with gifts and skills that you can use to change lives in your community
and the world. Discover where you can serve at Crossroads and get started.

Be a part of the team that creates an accepting, friendly atmosphere where the love of God is demonstrated.
Parking Lot Attendants
Doorkeepers/Greeters
Ushers

Worship Team
Whether you play an instrument or love to sing, you can be part of our Worship Team. Rehearsals are Sunday mornings at 9:30 am.

Audio/Visual Tech
On this team you'll have the opportunity to operate video presentations, display the words to worship songs, message slides, etc… and help insure quality sound throughout our services.

Our children's ministry is uniquely designed with your child in mind. Every Sunday all children (babies through 6th grade), learn the truth about who God is and who they are because of Him through age-specific lessons, interactive teaching, and trusted adult leadership. ALL volunteers must first go through a background check before serving.
Crossroads Kidz (Grades 1st-6th)

Wee Worship (age 3 through K)

Nursery (birth to age 2)

the Next Level/Youth
The Next Level meets on Wednesdays at 7:00 pm for students 7th through 12th grade. Loaded with worship, relevant teaching and interactive activities, it addresses the real issues teens face each day. The Next Level is dedicated to providing a place
for teens to connect with God, other students and older leaders who serve faithfully to see students grow closer to Christ.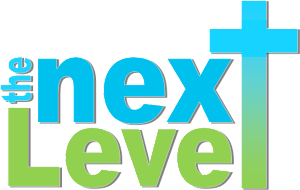 Learn More >

We believe that joining a small group is a great way to connect with each other. We offer multiple groups throughout the week that should fit the needs of any busy family or individual. For a complete list of the small groups, go to our Events tab for more information.